Contact Information:

Lynette Falls/Robert Brown

Danbury, CT 06810

Phone: (475) 289-3582

Cell: (914) 557-3918

Fax: (475) 289-3506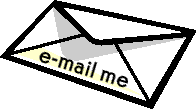 These are our Ragdoll cats. Theadora and Deandra were born March 2020 and are in the breeding program. Coco was born January 2006 and although is retired from the breeding program she remains with us as the matriarch of the cattery. Tick was born March 2016 and is an altered male and although not in the breeding program remains with us as the Ragdoll Ambassador of the cattery and goes to all the cat shows to promote the breed.