Contact Information:

Lynette Falls/Robert Brown

Danbury, CT 06810

Phone: (475) 289-3582

Cell: (914) 557-3918

Fax: (475) 289-3506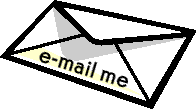 THESE ARE PHOTOS OF THEODORA. THEODORA IS NEW TO OUR BREEDING PROGRAM AND WAS BORN MARCH 2020. LEFT CLICK ON THE FIRST PHOTO AND WAIT FOR IT TO VIEW IN FULL SIZE. THEN MOVE YOUR MOUSE TO THE TOP OF THE PHOTO AND CLICK ON NEXT TO VIEW THE NEXT PHOTO OR PREV TO VIEW THE PREVIOUS PHOTO. THANK YOU.